The 2007 Dragon Rally
Well I'm back safe and sound and what a great weekend it was! My very first Dragon Rally, and a very eventful weekend it was too.
The Dragon Rally is a yearly event that has taken place in North Wales since the early 1960s and is the Ultimate motorcyclists rally. You might want to learn more about this rally by clicking on the link to the site, Some great stories there too.
*********
After the heavy over night snow falls last Thursday I was very much in two minds as to whether I should go early Friday morning, the roads were very icy and the garden path was very much like a skating rink. The bike was already loaded up from the previous night with plenty of food and drinks etc. A last minuet decision and the bike was rolled out and I was geared up and raving mad…..to go, I mean.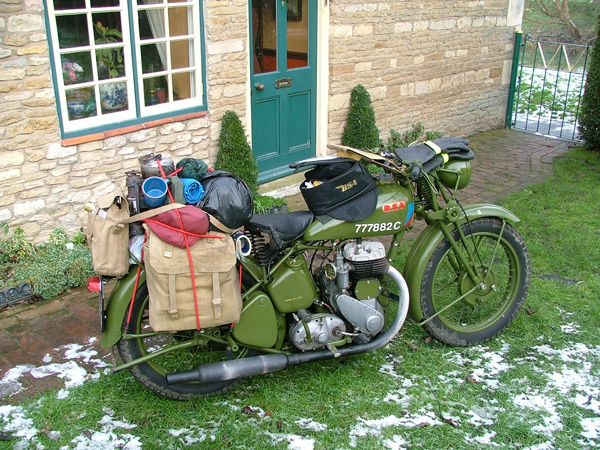 I left 9.30 am as I had an estimated 270 miles or more to get to Anglesey from Peterborough, the sky was clear and sun shining, I thought that by mid morning, lunch time, the ice would have long melted and I'd then be able to speed the old M21 up a bit. I got going and took some pedestrian short cuts to avoid long diversions...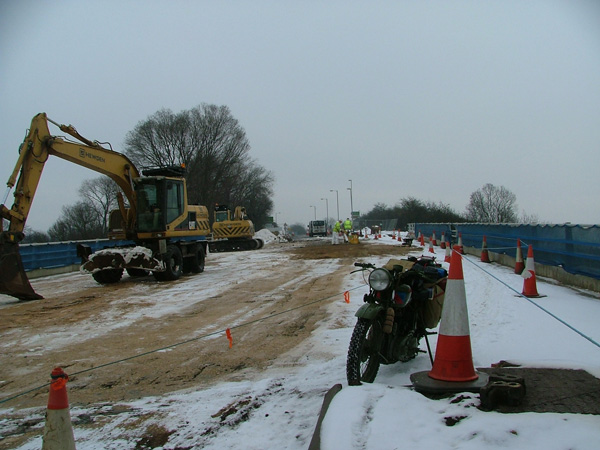 The going was good and getting better until I hit the Tamworth by pass where it started to sleet and it was time to pull over and put on Waterproofs. I was well wrapped up the whole weekend with my flying jacket and jerkin along with leather trousers and long underwear. But as I got to Telford and Shrewsbury the Snow as becoming really bad, the roads were very slushy but not busy with traffic. As I approached the Shrewsbury bypass the bike cut out with loud backfires, I think this might have been because I'd ran out of petrol, the petrol station was only yards away and I refilled. After a lot of critics from the Station cashier about being on the roads in that sort of weather (and she did have a point) I was soon back out on the roads again. There were other bikes obviously going the same way as me. Not so far up the road the bike cut out again and left me kicking an cursing in a farm gate way. The snow was falling really heavy. An out fit stops and a bloke jumps out to say, " Are you LJ?" Turns out to be another motorcycling Real Classics forum mate, Bruce and chum, Ian who were heading for the Dragon. After a bit of confidence that the bike would restart soon, he was sent on his way again.
I pushed the bike further back into the farm gateway that was on a slope into the field, a bad move I realised later. I wanted to get away from view of the road so other bikes would not endanger themselves by stopping to assist me. The bike rolled further back into the field and into a foot of liquid mud! It appeared that the petrol was vaporising in the carburetor as the bike engine and exhaust were very hot. I think that I had forgotten to advance the lever and it was running full retard. I tried to push the bike back up to the road, which was nigh impossible with so much snow, slush and mud. The bike did eventually restart when it had cooled sufficiently. The start of many wheel spins that was to come over the weekend, I got out and was back on the road. It felt good to be out of that pickle but I was back on an increasingly dangerous road. Remember that I had only been a motorcyclist for just over two and a half years and this was my first snow adventure! I was actually foolishly, enjoying myself! The worse part was keeping the slush off my visor and the steam off from inside the visor. On turning off the Oswestry to Wrexham road and onto the Welsh road that leads to Llangollen and beyond, the roads were 4 to 6 inches deep with snow. It was getting late in the afternoon and I really needed to be off the roads before dark. 6 volts lighting in blinding snow was asking a bit much I thought. I eventually came into Llangollen and booked into the Wild Pheasant Hotel. I had had enough!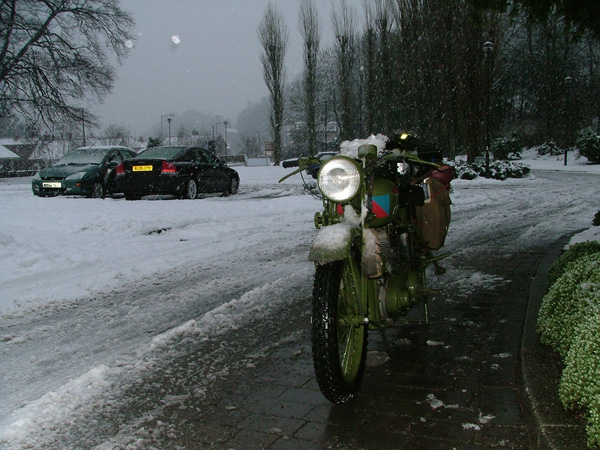 I was looking like the abominable snowman as I walked into the reception proudly feeling, but probably looking a rather foolish motorcyclist. A hot bath was soon running and a scattering of all the wet cloths around the room…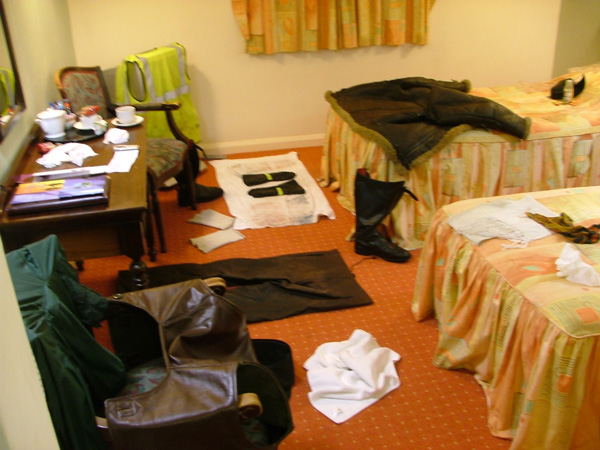 … And I was off to the bar for a meal and a pint of Welsh Bitter, nice pint too. I joined another motorcyclist and his sister who had been off twice before booking into the hotel with me. A great guy, and a regular of the Dragon rallies. A good nights sleep and all the wet gear was dry. (Don't wrap your leather gloves in clean white towels though!)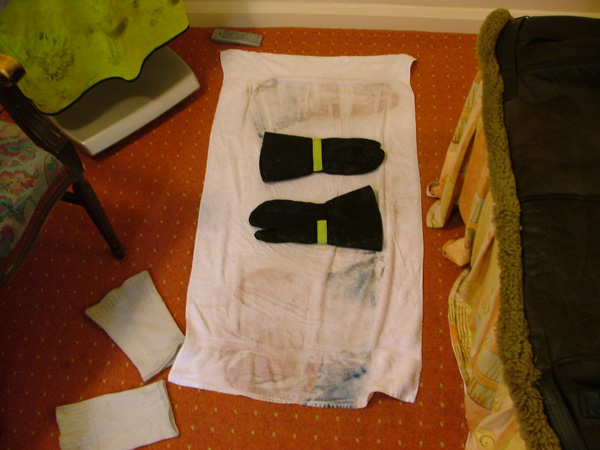 I got going next morning after a large breakfast following the other guy and his sister, I lost them when I felt compelled to stop and help another guy who was pushing his bike beside the road, after all someone had stopped for me. His rear chain had broke and wanted me to tell his mates at Betsy-coed where he was, I was able to carry out his request.
I left my new mate at Betsy as he also had developed engine trouble and would not be able to carry on to Anglesey, I soon arrived at my destination after another 50 miles or so to the Dragon rally check point. Amazingly not long after Capel Currig the snow completely disappeared from the surrounding hillsides.
I was welcomed into the Dragon campsite by Bruce and his chum who had pitched their tent the previous evening.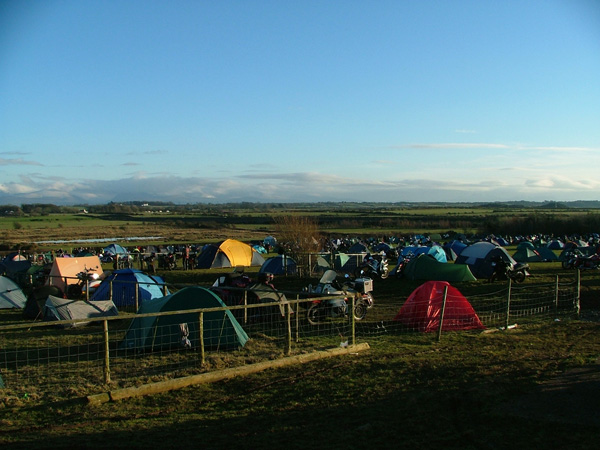 And not long after arriving, I had my own tent erected and went for a look around at the bikes hoping to meet up with other motorcyclists that I knew. Here are some pictures I took on my walk around...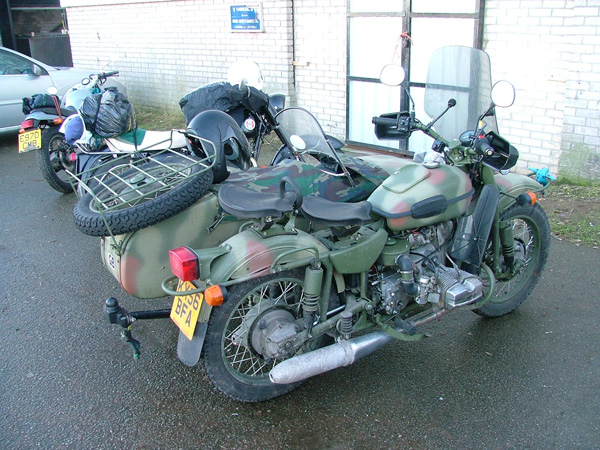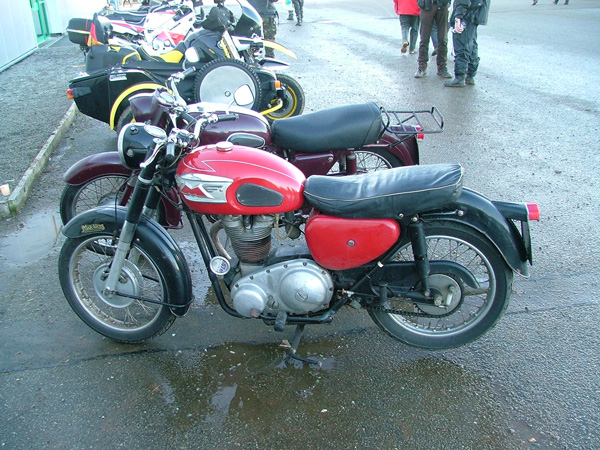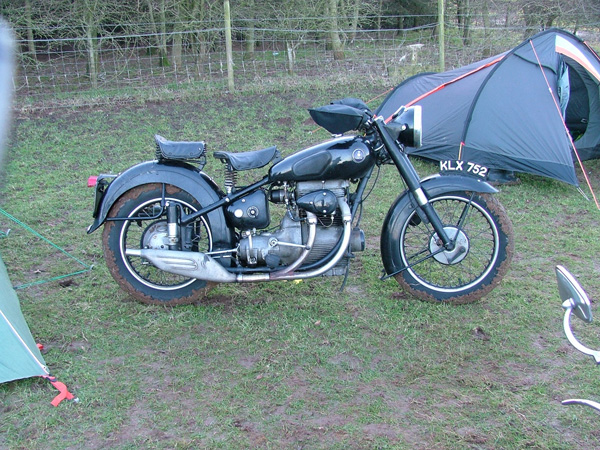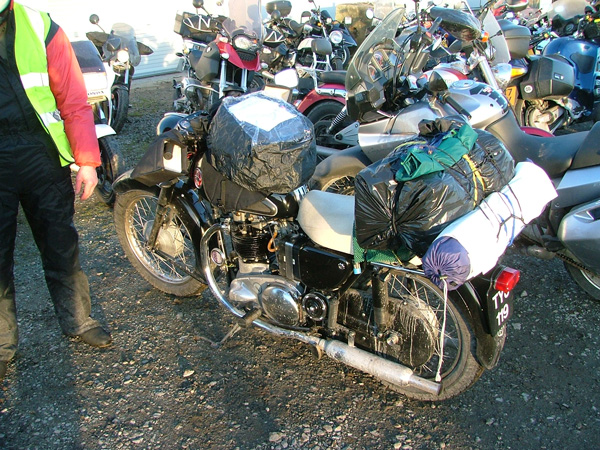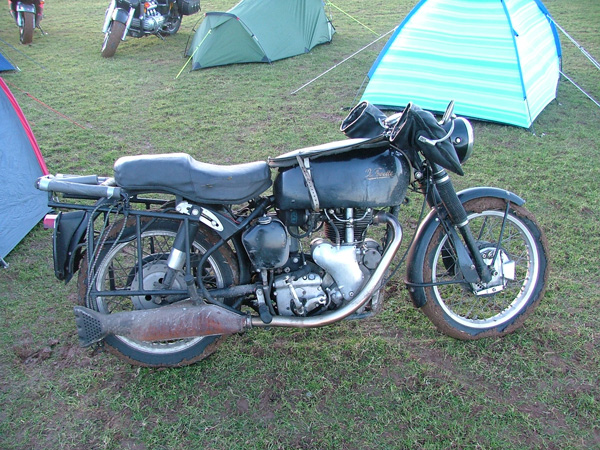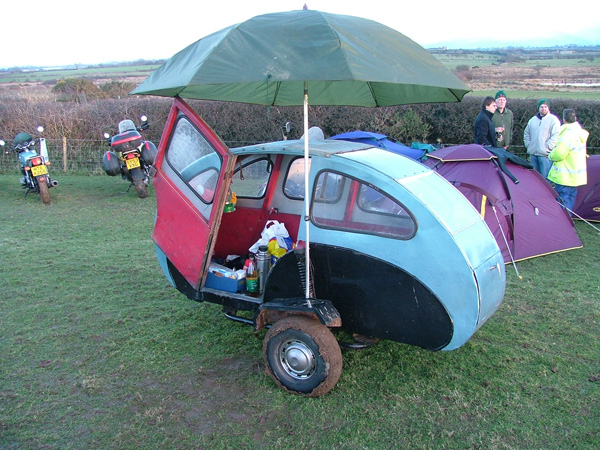 A great weekend as you can see, a great motorcycling experience too, but never pitch your tent too close to the gate…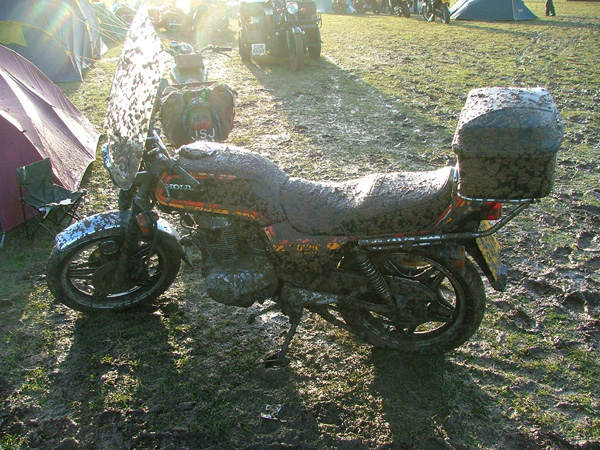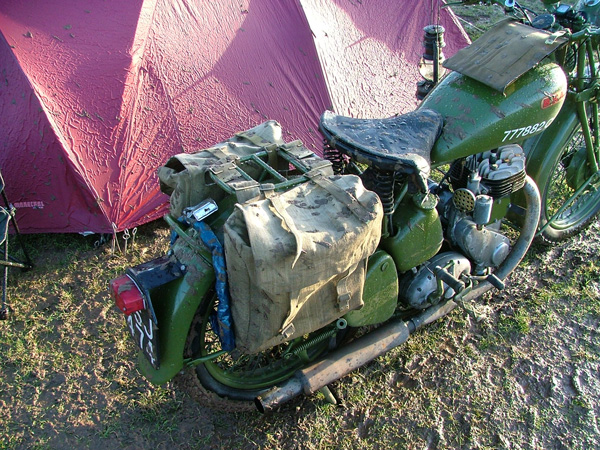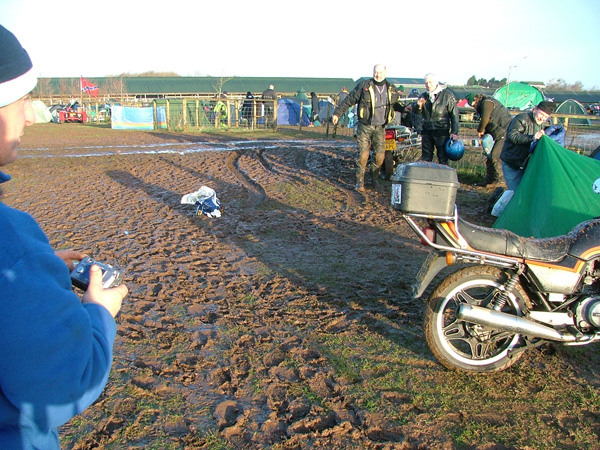 So there you have it…. The 2007 Dragon Rally! Fantastic!!
***
This Link will take you back to the M21 Diary