About Me
††††††††† †††††††††††††††††††††††††††††††††††††††††††††††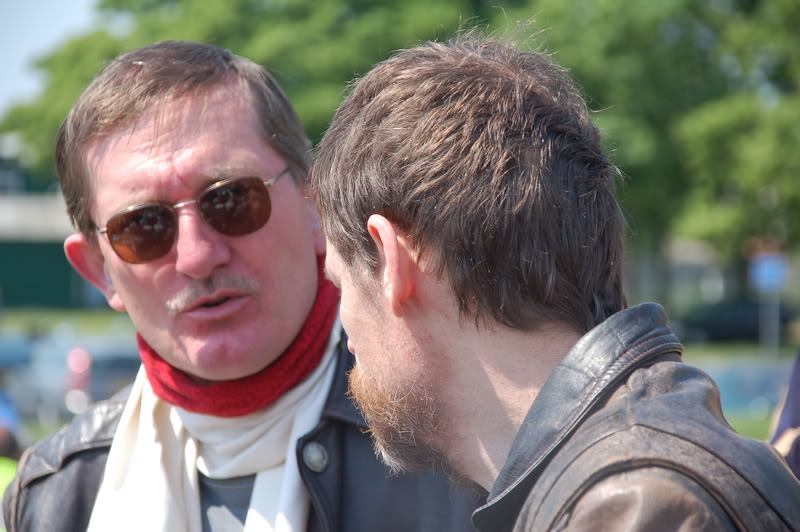 <![if !vml]><![endif]>
<![if !supportEmptyParas]> <![endif]>
Born in Peterborough 1960, I attended a boarding School near Brighton for hearing impaired pupils. I am married to Alison and have four children, the eldest being twenty one and the youngest being just sixteen.
<![if !supportEmptyParas]> <![endif]>
My hobbies consist of my BSA Motorcycles and prospecting for Gold although I have not done any gold panning for such a long time. I have many other such interests, but just donít have the time to pursue them all. As a family we used to go prospecting for gold during the school holidays and did quite well. I use the BSAs most days for local errands etc, and often go camping with other BSA owners from around the country. I am hoping to get out on the Round Britain Rally again some time on one of the bikes that has not done the rally before. Not having done the rally for a couple of years since the Red A10 and the M21 with my lad and one of my girls. More is written up about this on the Round Britain Rally pages.
<![if !supportEmptyParas]> <![endif]>
I also enjoy messing around with computers and writing up this web site, even though at times it makes me feel like pulling my hair out! So much to do with a computer, which is why we donít have a television as such!
I hope you enjoy reading the following pages...
<![if !supportEmptyParas]> <![endif]>